In the morning of 10/09/2019, the Inauguration of Nhi Ha Solar Power Plant – Phase 1 with total investment cost of 1,130 billion VND invested by Solar Power Ninh Thuan One Member Ltd. Co., (under Bitexco Power JSC) was taken place in Nhi Ha commune, Thuan Nam district, Ninh Thuan province.
Attendees to the ceremony were Nguyen Duc Thanh – Secretary to the Party's Committee of Ninh Thuan province, Vu Quang Sang – Chairman of Solar Power Ninh Thuan Company and all engineers and staffs working at the plant.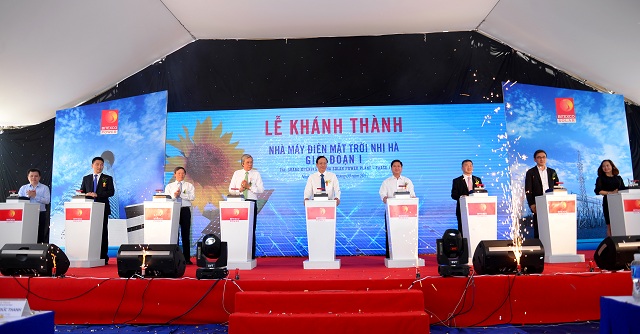 After 14 months having the approval in principal for the project investment, Solar Power Ninh Thuan Company finished the construction of 25,240 foundation and piling works, 1,262 frames and 151,440 battery panels installation. On 15:00 27/6/2019, the first commercial electricity line of Nhi Ha plant –Phase 1 officially connected to the National power grid. The project has total investment of 1,130 billion VND and was constructed on the 60ha land. Phase 1 of the plant has 50 MWp output capacity.
Nhi Ha solar power plant is a project well applied high technical and science advance, at the same time well optimized the land use, solved job matters and created the provincial's budget collection source to partly realize the strategy of building Ninh Thuan province to be the national renewable energy center", affirmed by Le Van Binh – Deputy Chairman of Ninh Thuanprovince People's Committee with high appreciation of Bitexco Group, Bitexco Power JSC and Solar Power Ninh Thuan Company efforts.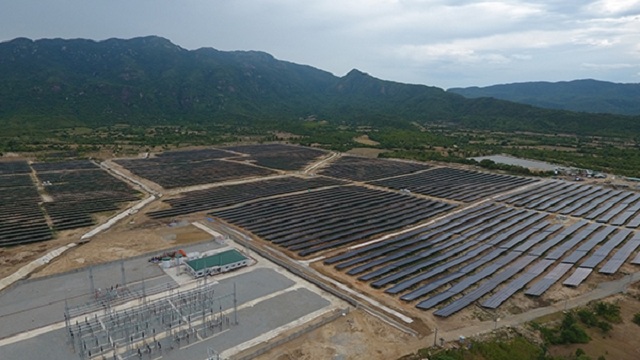 According to Le Van Binh, the success of renewable energy projects at the province has helped optimizing the investment source, meanwhile transferring the economic structure of Ninh Thuan province by further investment percentage in clean energy industry.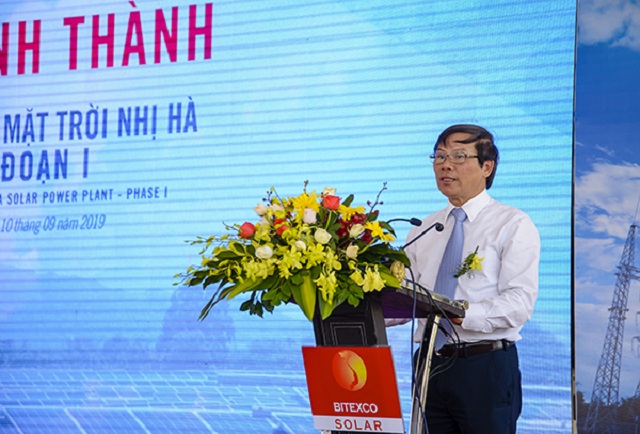 "The project once operational would directly generate commercial electricity with annual capacity of 80.332 million kWh and provide power for about 22,000 households, at the sametime to supply power for partly contribution to the national economy development and power security guarantee", speeched at the ceremony by Vu Quang Sang – Chairman of Solar Power Ninh Thuan company.
The opening of Nhi Ha power plant marked a new development of Bitexco Group in clean and renewable energy sector and created the precondition for Bitexco Group and Bitexco Power JSC to keep on investing into other projects in Ninh Thuan and surrounding provinces.
"In the next phase of the project, Solar Power Ninh Thuan company intends to increase the capacity to 150MWp to further strengthen the power suppy of Ninh Thuan province and additionally supply power for the Southern provinces", talked about the future development plan of the project by Vu Quang Sang – Chairman of Solar Power Ninh Thuan Company.
Nhi Ha Solar power plant is a vivid example for Bitexco's motto "Turn the impossible into the possible"and well change the province's natural features of extreme wind and sunlight to power and help bringing Ninh Thuan province to be the national renewable center.