As one among nearly 30 enterprises participated in the "Job Day 2019" organized by Hue Tourism College last August 8th, My An Tourism JSC shared the information of Kawara Mỹ An Onsen Resort project and introduced the vacant positions for recruitment.
"Job Day 2019" of Hue Tourism College was attended by representatives of leaders of Thua Thien Hue province's Department of Tourism and Department of Labor – Invalids and Social Affairs and 28 enterprises of the Mid Region and Central Highlands included My An Tourism JSC – a member of Bitexco Group.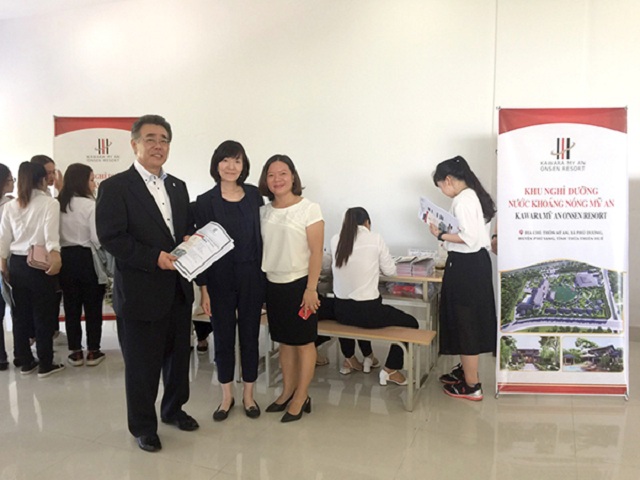 Human is identified as the core factor of enterprise development, My An Company showed special concerns to the "Job Day 2019", with the expectation to find appropriate labors for the company. Attendees in the event from My An Company were Mr. Nguyen Viet Tao – member of BOM, Mr. Nguyen Quoc Thanh – Chairman of BOM, Mr. Sato Ikuo – General Manager of Kawara My An Onsen Resort, and Ms. Kawasome – Assistant to Human Resouces Director and the company staffs.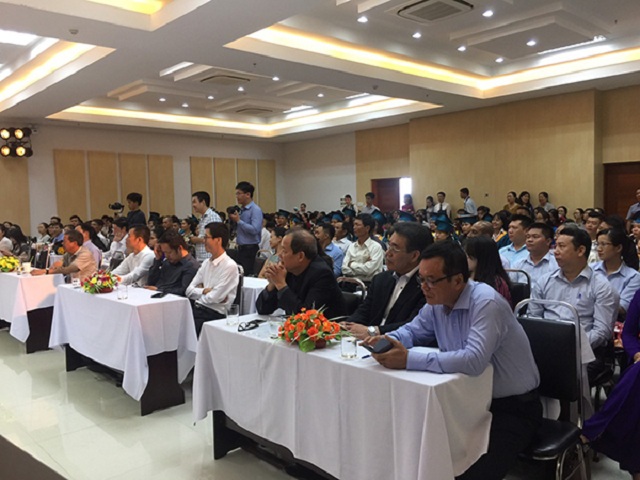 On the event day, My An Company had an opportunity to introduce the company and open information about its Kawara My An Onsen Resort, especially introduce vacant positions to newly graduated students.
The Information desk of My An Company attracted great attention of students. During the Job Day, the number of students applied for works at My An Company lead with 81 application sheets. This proved the company's appealing works to newly graduated applicants over Thua Thien Hue province.
Additionally, My An Company's Information desk attracted great concerns of press and media. Thua Thien Hue Radio and Television (TRT) directly interviewed Mr. Sato Ikuo – General Manager of Kawara My An Onsen Resort on the recruitment and the opening time of Kawara My An Onsen Resort.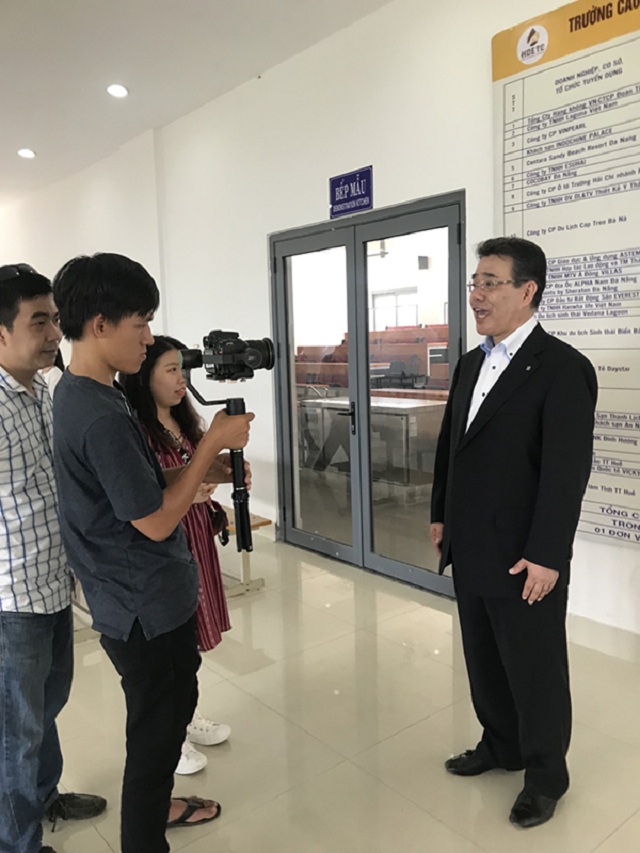 Through the "Job Day 2019", My An Company expected for more and closer connection between enterprises and universities/colleges and between enterprises and students, far more than the recruitment expansion purpose. This helps enterprises to find suitable people while opening a chance of work instantly for newly graduated students, to help solve the local job issues.