"The great aspiration and confidence to win over challenges are constantly remained in us", the message shared by Nguyen Thi Thu Ha, Chairwoman cum General Director of The Garden Company at the 10thAnniversary of the company occurred last 15/6/2019 at the JW Marriott Hanoi hotel.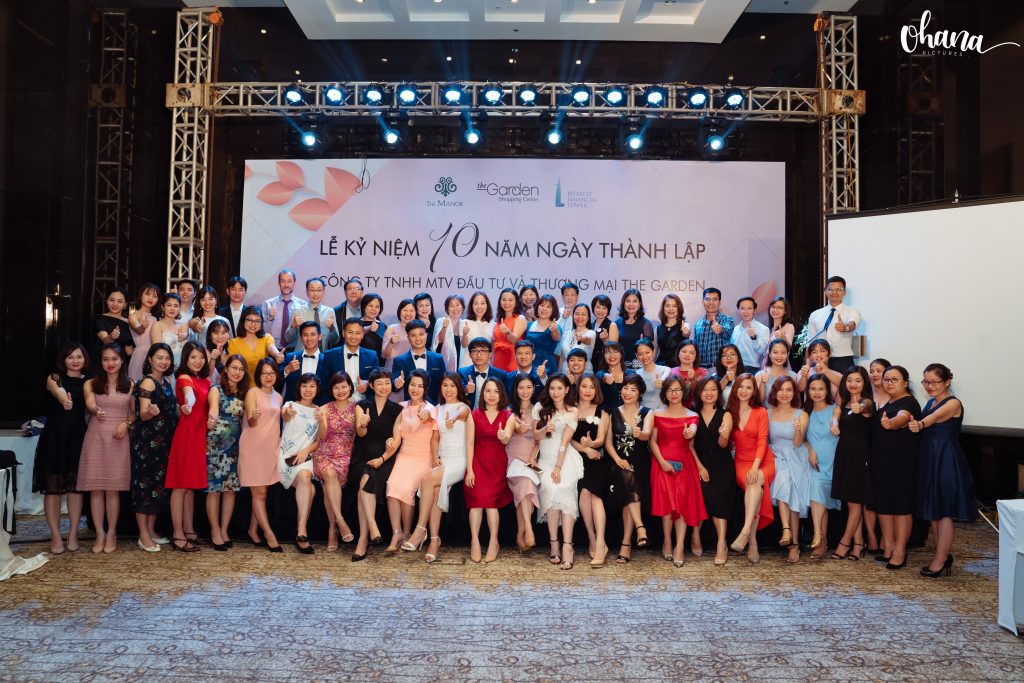 From a small enterprise, The Garden Company has been growing bigger and confirms its name with incessant efforts to get over hindrance and hard time to be a commercial real estate operator and the evidence for the success in partnership and the customers trust.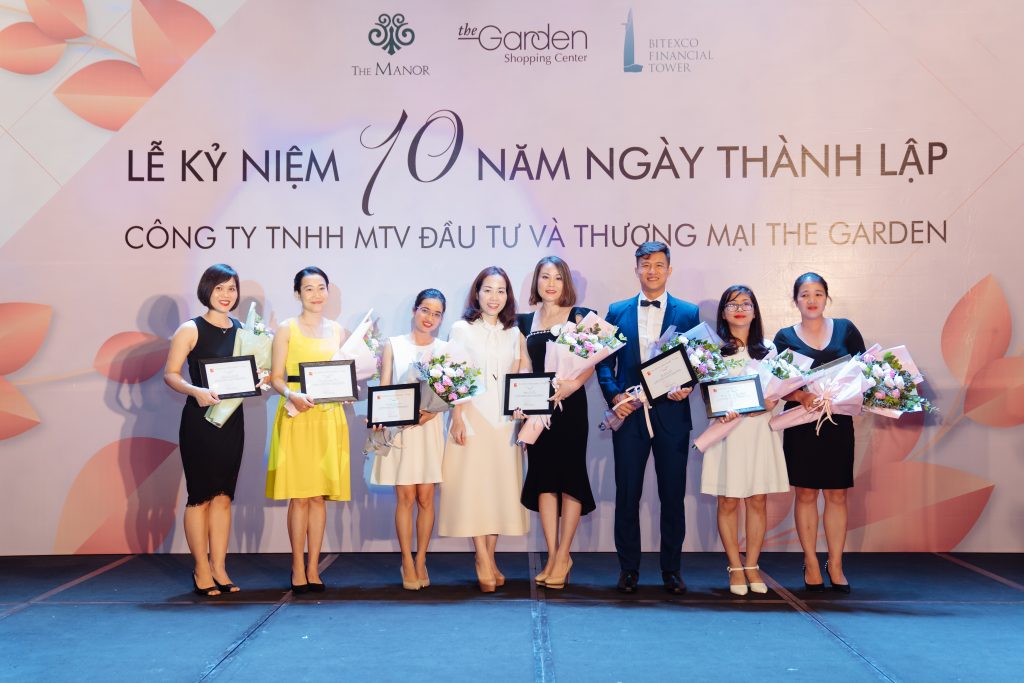 The achievement is the result of a long time focus and constant determination to manage changes in the company, shared by md. Ha. All members of The Garden Company including expats, managers and ex-managers, staffs and ex-staffs are all who have accompanied with the company to share difficulties, keep learning and creative to contribute their hearts, minds and youth for the company's development.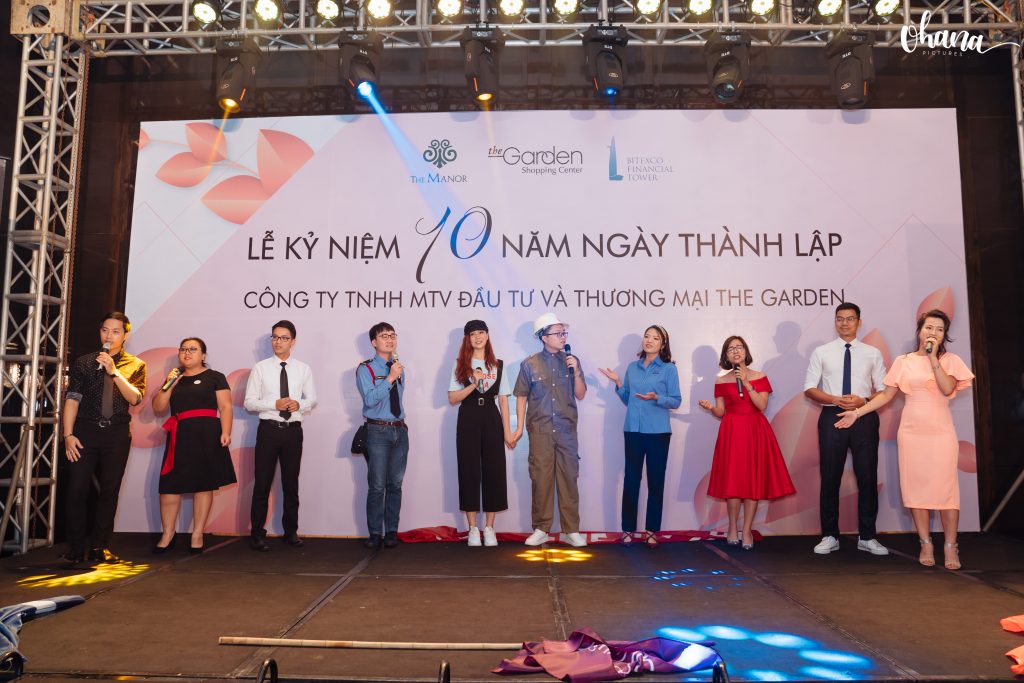 Contributed to The Garden's success over the last 10 years is the valuable instruction and support of Bitexco Group and member companies and the confidence and cooperation of local and international partners and friends.  
The Garden of 10 years old witnessed the constant moving and labor of its people: the workers who constructed the first foundation for the building, the cleaners and security guards, cashiers and office staffs, and the management level who still day by day follows up with the operation of buildings to make sure services are smoothly deployed. The Garden team is always united to generate a joint motivation for better achievement after each year of business. 
Recalled the first days of The Garden and The Manor, Mr. Vu Quang Hoi – Chairman of Bitexco Group shared that The Garden and The Manor are intended to be changed from the wild land of the South Hanoi to become a vibrant destination of business and prosperity with green landscape remained in the building area.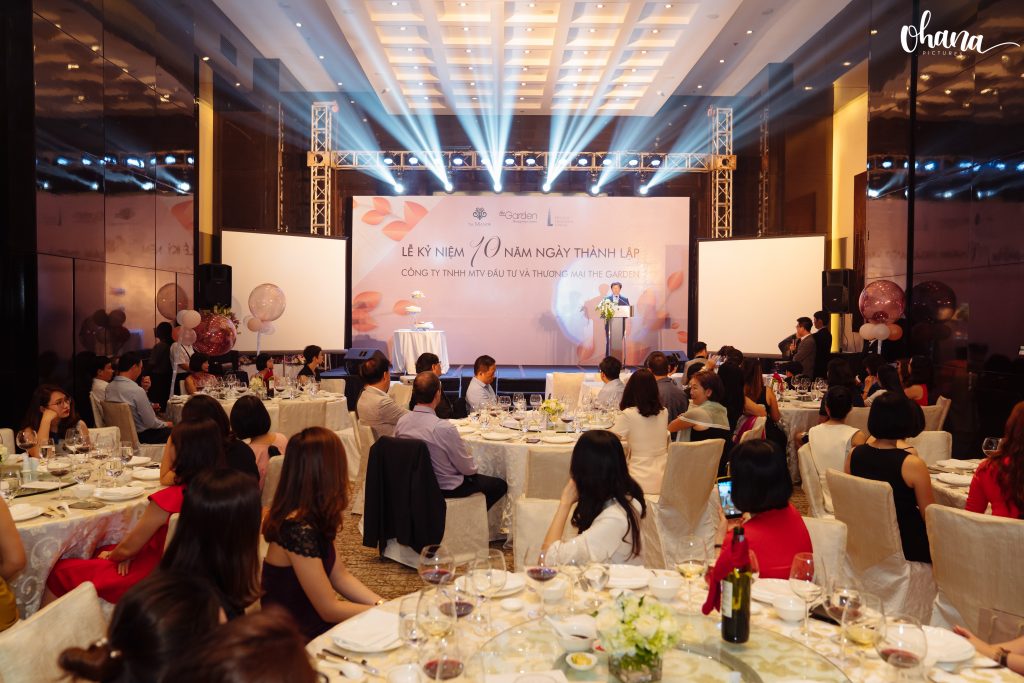 "At first, the project faces numerous difficulties, everything were imported from overseas. Yet after the challenge time, The Garden's achievement today contribute a lot to the growing of Bitexco Group…", shared by Chairman Hoi. At the anniversary, Chairman Hoi also expressed his appreciation to contributions of The Garden's people.
"When success is achieved, it does not mean we can stop to relax and satisfy with our selves. Everything is still ahead. Our The Garden's people still remain the great aspiration and confidence in winning challenges on the way to get new achievements", shared by Md. Nguyen Thi Thu Ha.