On 06/4/2019, Bitexco is honored as the Vietnamese Strong Brand at the Ceremony of Announcement and Honors of Top 100 Golden Dragon Enterprises and Strong Brands of Vietnam 2018 organized by the Vietnam Economic News.
This is the third consecutive time that Bitexco is listed among big companies with strong brands after the selection and honors. In 2017, Bitexco was among the top 10 strong brands together with other major enterprises.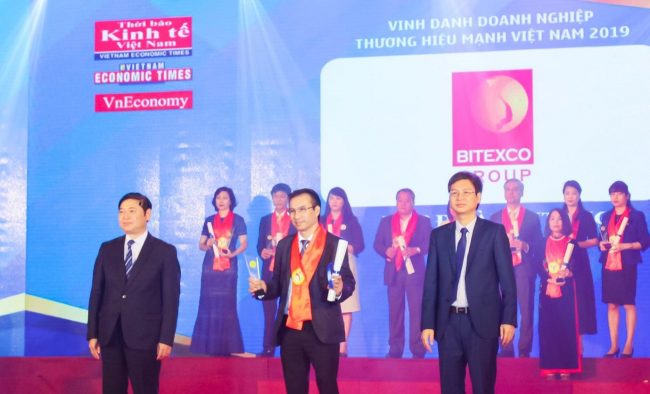 With the vision and mission of sustainable economic development, over the last 33 years, Bitexco is incessantly dedicating and defines its leading position in different core investment sectors like infrastructure, real estate and energy. In 2018, the successful exploitation of the Sturgeon field made Bitexco as the first private enterprise invested in this sector. At the same time, the green energy sector like wind power, solar power, etc. are also paid more attention by the company besides its traditional hydro power plants development. In other words, Bitexco is holding the leading position of private enterprises in energy industry.
The Vietnamese Strong Brand award is not only the appreciation of Bitexco's achievement but also the motivation for the company to firmly step on its development path to define its leading position in the national economy.
Top 100 Vietnamese Strong Brands is raised and organized by the Vietnam Economic News over the last 18 years. In this year, with the theme of "new position – new opportunities", the reward organization board has surveyed and selected the excellent enterprises in business performance, active renovation & digital transfer, and community development efforts they made, for awards.