Started up as a textile firm named Rạng Đông Textile Company in Thai Binh province in 1985, after more than 33 years of development, Bitexco Group has turned out to be one of leading multi-industry corporations in Vietnam.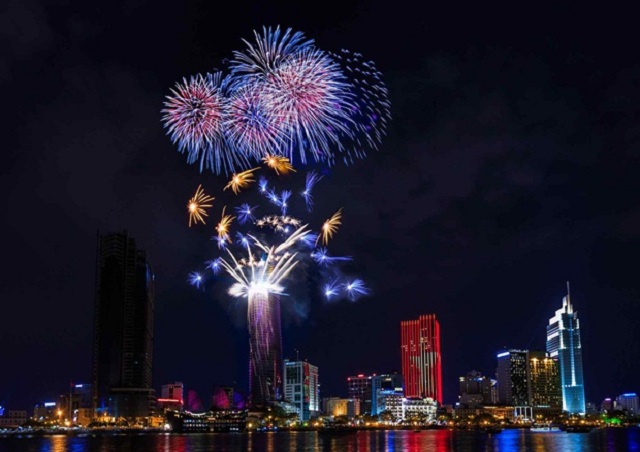 The company has expanded its investment into main business industries: Mineral water production; Real estate investment and business; Energy; Infrastructure construction investment & development; Financial investment; Hospitality; Investment & exploitation in mining, oil & gas, etc. Currently, Bitexco Group has more than 3,000 staffs with its Head office located in Hanoi and Branch offices in Ho Chi Minh City and Thai Binh province.
Bitexco Group began to diversify and expand its business in 1996 in mineral water production. With a principle of high quality products and services supply to customers, Bitexco has invested modern machinery and equipment for building and developing the "Vital" brand to become the first brand of mineral water in Vietnam, which was first produced by Italian technologies meet the high European quality standards.
In 2000, Bitexco Group marked its diversification in business by investment into real estate sector. Its first building, Bitexco Office Building in HCMC, was listed among modern buildings of Vietnam at the time of construction.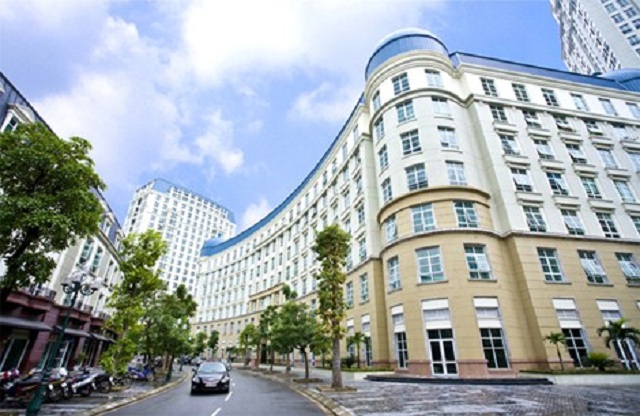 Leveraged by its initial success, Bitexco has developed various high-profile projects in different provinces nationwide, namely The Manor Hanoi, The Manor I & II in HCMC, The Manor Eco Lao Cai, The Garden Shopping Center, etc. After the success of The Manor projects, with its pioneer spirit, Bitexco has developed international scale projects and achieved great success like the Bitexco Financial Tower – 68 floors in HCMC and the 5 star hotel JW Marriott Hanoi. These two projects are not only the symbol projects of Vietnam but also the appealing destination for international visitors by different prestigious awards and elections of the globe.
Especially, the world renowned Bitexco Financial Tower known as a Symbol of Vietnam was two times selected as one of world's iconic skyscrapers by CNN and named among most innovative buildings over the last 15 years by the Council of Tall Buildings, while the JW Marriott Hanoi five star hotel received multiple awards and was selected by the USA President Barack Obama in his visit to Vietnam in 2016.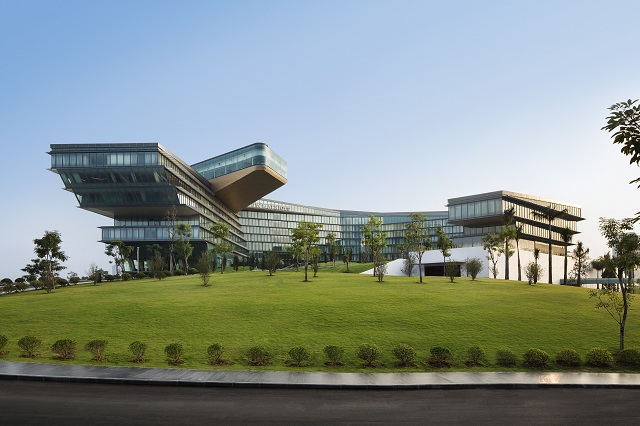 Besides its famous buildings, Bitexco continues its development in various large scale projects that their completion is expected to change the face of Vietnam urban and improve the residents life quality: The Manor Central Park in Hanoi, the quadrangular Nguyen Cu Trinh, the Binh Quoi – Thanh Da peninsula projects in HCMC, two mixed use urban projects in Sapa – Lao Cai, My An Hot Spring Resort in Hue, etc with a target to make them to be model urban areas at international standards.
Bitexco also affirms its name in services sector and joined the retail market from 2009 right after opening The Garden Shopping Centre – a land mark of the company. Learning the best from international leading retail management companies, and creative applying the lessons learnt to operation in Vietnam, The Garden has achieved particular success. Additionally, after the grand opening of Bitexco Financial Tower, the company continues to affirm its position by opening the Icon 68 retail mall.
Taking philosophy that business is the responsibility of enterprises beyond economic targets, Bitexco always sticks economic targets with social, cultural, knowledgeable and international targets on priority before the profit. That spirit is more clearly shown when Bitexco set its foot in high-tech investment and industrial sectors. In 2002, Bitexco challenged its leading role in hydropower sector which is assessed as one of its strategic investment industries.  Bitexco made its study for investment and development of each and every hydropower project of it in the remote regions of the Middle and the North of the country. Nowadays, Bitexco has become the biggest private power enterprise in Vietnam with 20 hydropower plants and one solar power plant. Bitexco has also invested into oil and gas sector and received initial signals of oil field offshore.

In infrastructure investment and development industry, Bitexco has been implementing two projects named The BT Chu Van An Road in Hanoi and the BOT Thanh Hoa Bypass in Thanh Hoa province.
With each of its invested projects, Bitexco always pays attention on social security issues and works creation for local people, especially in remote regions. With a mission to be the leading enterprise in economic renovation, at the same time, to contribute to the economic development of Vietnam, Bitexco has remarkably contributed to change the face and the social-economic development of the country.
Addition to the production and business, Bitexco pays attention to stable development and gives prominence to social responsibility.  Bitexco is always active to contribute to community and charity activities such as donations to the flood area affected people, support to the difficult cases and pagodas and temples with the enthusiasm of the Company Trade Union and the mutual affection of each Bitexco people.
Bitexco's philosophy is to consider human as the core resource of the company as each step of an individual would widen the leap of the company's development. Be aware of this, the company's internal activities sticks to physical exercise and spiritual improvement activities as well as pays attention to health care and life of employees such as holding birthday event, team building, sport competition, etc to build a friendly and solidary environment in the Bitexco house.
All staffs of Bitexco have formed the Bitexco Family where the respect, loyalty and trust are the key principles. Each member of the family would never stop learning and supporting each other, to form a great power to build a day by day strong growing team. This is also the basis to help Bitexco enhanced to be the leading multi-industry enterprise in Vietnam, aiming to be an international brand in the near future.
Success is not the finish but the process. Over 33 years, Bitexco takes its pioneer spirit to create its own value and affirm its position. The process of building icons of Bitexco still keeps on going.