Recently, due to extreme weather events, in the mountainous provinces, there are areas of Son Luong, Sung Do and Suoi Quyen communes, Van Chan district, Yen Bai province – where there is a water factory. Van Chan electricity belongs to Van Chan Hydropower Joint Stock Company, Bitexco Energy Joint Stock Company has been continuously flooding.
This situation has led to flash floods, landslides causing heavy damage to road items inside and outside the factory area; roads to residential areas, construction focal points as well as factories and residential quarters of staff of Van Chan hydropower (staff).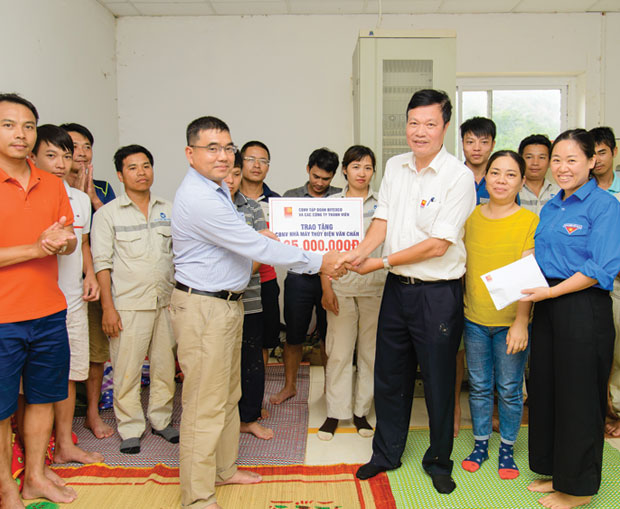 Flash flood also swept away, buried, damaged many means of transportation, valuable assets as well as essential living utensils and supplies of officials, engineers and workers operating hydropower plants. Van Chan.
With the tradition of mutual support, at the same time, to encourage the spirit and share difficulties with employees of Van Chan hydropower plant (under Van Chan Hydropower Joint Stock Company, Energy Joint Stock Company). On July 27, Bitexco Group's Executive Committee officially launched a fundraising campaign to support employees of Van Chan Hydropower Plant to all employees, members and employees working at the Group's Office and Branches. and member companies.
All the money raised will be publicized and handed to the staff of Van Chan hydropower plant damaged by flood.