With the role of strategic investor in Thua Thien-Hue, Bitexco mobilized sources with the aim of successful and on-time implementation of its projects located in the province. In coming time, the Kawara My An Onsen Resort under Japanese onsen standard will be operated and generates new values for the tourism and economic development of Thua Thien Hue province.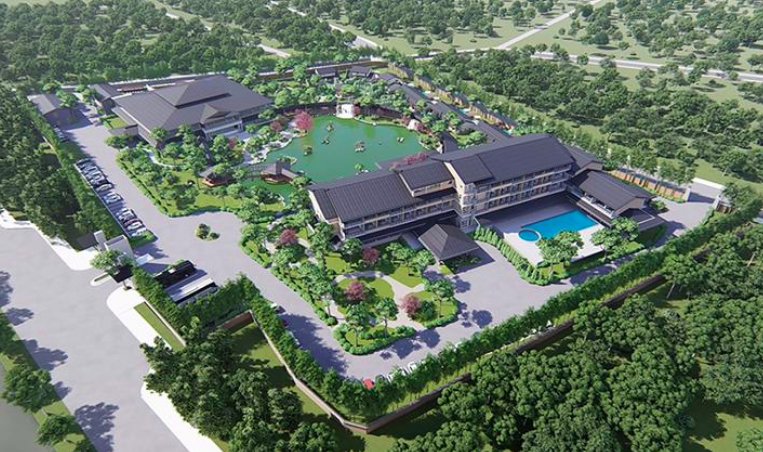 Dang Manh Cuong – Director of the My An Tourism Joint Stock Company, a subsidiary of Bitexco Group, has a talk with Bitexco reporters.
Among different projects in Hue under Bitexco investment, the Kawara Mỹ An Onsen Resort is the first resort of the province. Is this a new strategy of the investor?
Mỹ An Onsen Resort is 7km distant from Hue city and close to My An hot spring located in My An village, Phu Duong commune, Phu Vang district, Thua Thien Hue province.
The project is invested by My An Tourism Joint Stock Company, a member of Bitexco Group, with the total investment cost of approximately 600 billion Vnd. The project was commenced in 9/2019 and its onsen area is expected to be opened by the end of Quarter 4/2020 while its hotel and villas is expected to be officially opened by the end of Quarter 2/2020.
This is a strategic project of My An Company. In 2018, the company focused on the construction design and finished the hot spring drilling survey for the project, as well as to prepare key manpower and look for the Japanese operator to make sure the project once opening would meet the international operational standards.
Besides, the project will create jobs for roughly 250-300 labors at locality. The local tourism labors will also be trained to raise their skills with Japanese experts.
Why does the company select the Japanese partner in this project?
The management contract signing with Kawara Company (Japan) marks a milestone in the development of Kawara Mỹ An Onsen Resort, because Kawara is an experienced operator on onsen and hotels in Japan.
We expect to offer international resort and health care services to provide a new and different tourism product to further attract tourists to Hue in particular and to the country's mid region in general, at the same time to extend their staying time here and enhance their spendings in Hue.
This is laid in the general strategy of Bitexco Group that we aim to be the strategic investor in Hue. In fact, since 2015 Bitexco with our experience , capacity and prestige in different industries, we have accompanied with Thua Thien Hue province and international big partners to study the master plan of urban areas, industrial zones, tourism areas and economic zones of the province with our hopes to develop the social economy of Hue to a new level.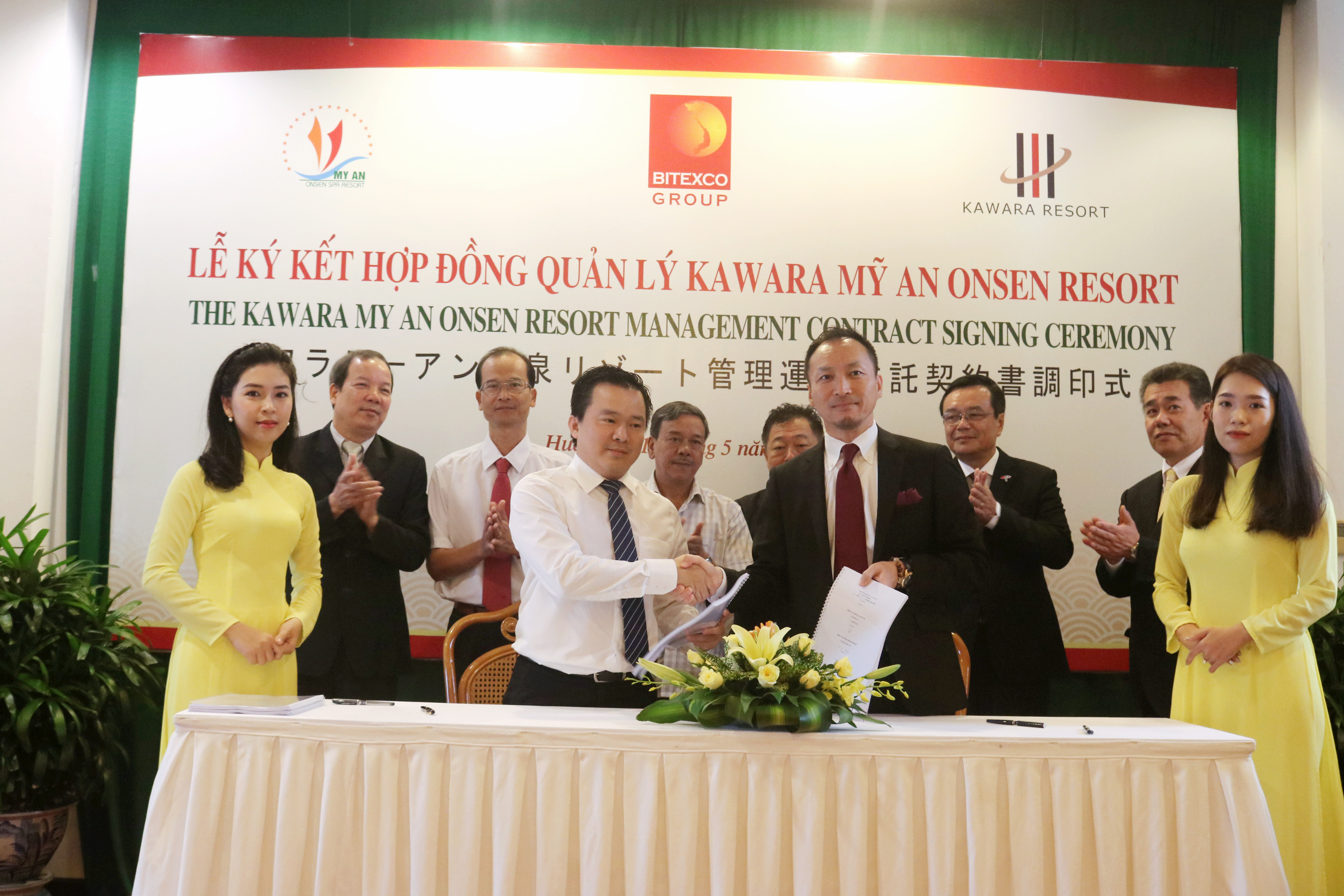 The tourism at current time receives much support from Thua Thien Hue province and this is a good opportunity for enterprises. How do My An Company and Bitexco Group take advantage of this support?
We understand that Thua Thien Hue is not only a centre of heritage of the mid region, but also a new appealing destination of resort thanks to strong investments into tourism of both local and international investors. Our strategy is to offer the international services experience based on the available strengths here like unique culture, natural sites, friendly people, to diversify the tourism products for the locality with resort experience combined with cultural and history tourism or healthcare and spa services, to attract tourists to Hue and keep them staying here longer and spend more for the local tourism services.
We strongly appreciate the cooperation and support of Thua Thien Hue authorities over the past time. The local authorities always stay close with enterprises to facilitate us to shorten the administrative procedures. Thua Thien Hue is also the leading province to apply information technology in legal document management or in legal procedures application. Residents and enterprises can easily look for their legal document status to timely supplement or adjust the documents as regulations. This is a good practice and it saves much time for residents and enterprises.
We expect that in the time to come, Thua Thien Hue authorities will continue facilitating us with incentive programs and policies to further attract sources of investment in order to greatly improve the province's development.
With our heart, effort and responsibility, My An Company and Bitexco Group confirm to constantly carry out our investment into tourism infrastructure projects in Thua Thien Hue at international standards and develop tourism products at high quality to attract tourist to Hue, bring the province's tourism industry to a new level as commitment of the strategic investor.
Thank you very much!