Poor pupils at Phu Duong Primary school (Phu Vang ward, Thua Thien Hue district) with scholarships sponsored by My An Tourism Joint Stock Company at the summation ceremony.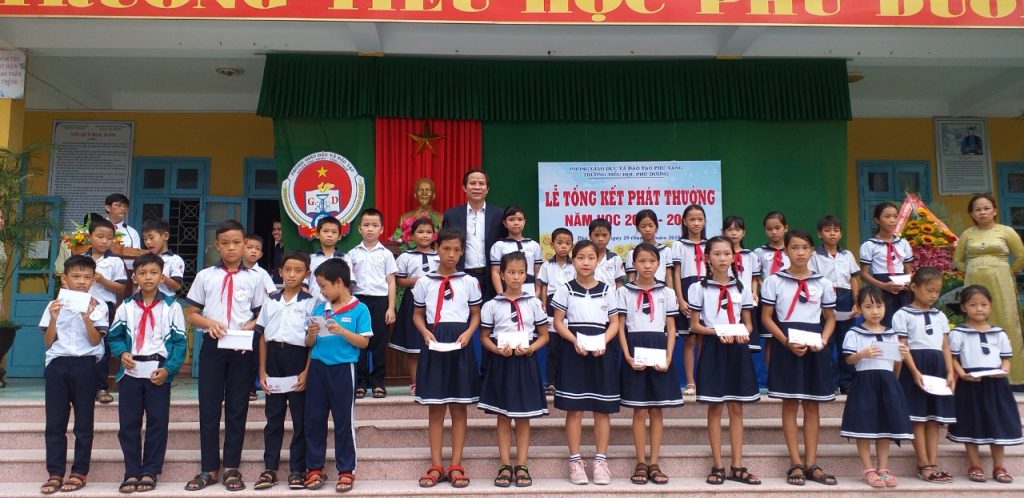 At the invitation to the summation and honoring ceremony of academic years 2018 – 2019 of Phu Duong Primary school, representatives of My An Tourism JSC attended and rewarded scholarships to poor pupils who achieved excellent results in studying last 29/05/2019. The company wishes to spread to pupils more motivation & efforts in the time to come.
A part from the scholarships reward, My An Company also visited poor pupils and encouraged them to get over difficulties for better learning targets.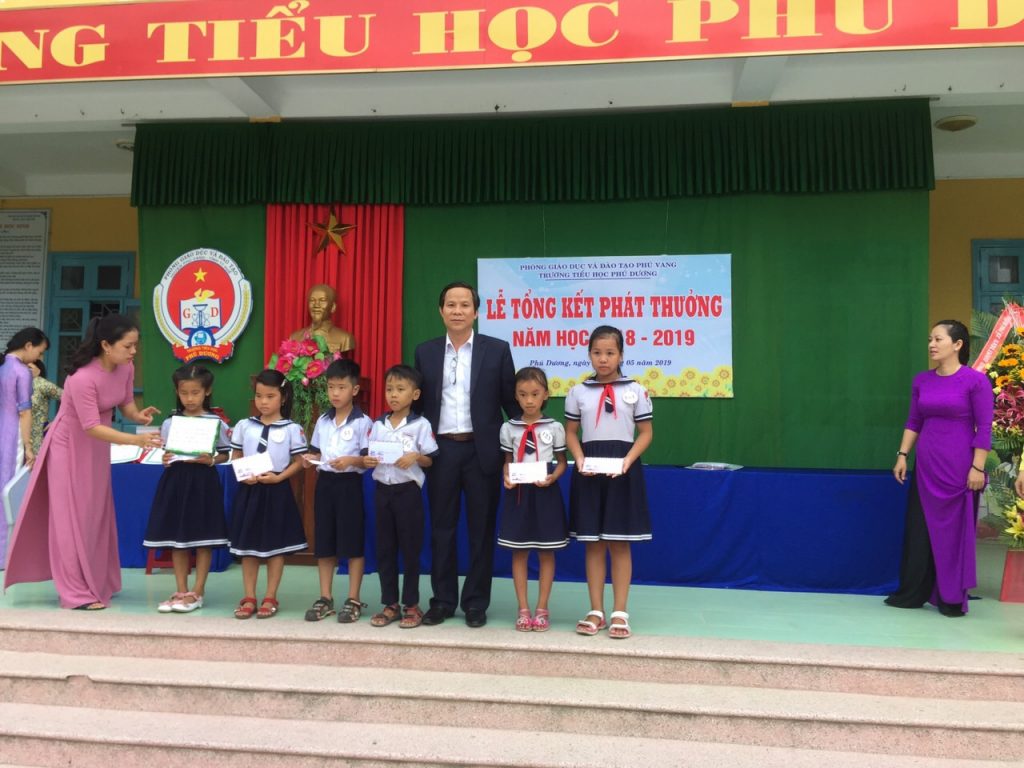 On behalf of Phu Duong primary school, the principle Le Van Nhon expressed sincere thanks to the heart and concern of My An Company. The scholarships, along with the State's support policies, would encourage pupils to pay more effort in studying.
"This is the heart of My An Tourism JSC for poor pupils. In the future, we would accompany with difficult children, together with the society, to facilitate chances of studying at classes and to spread more motivation in studying to them"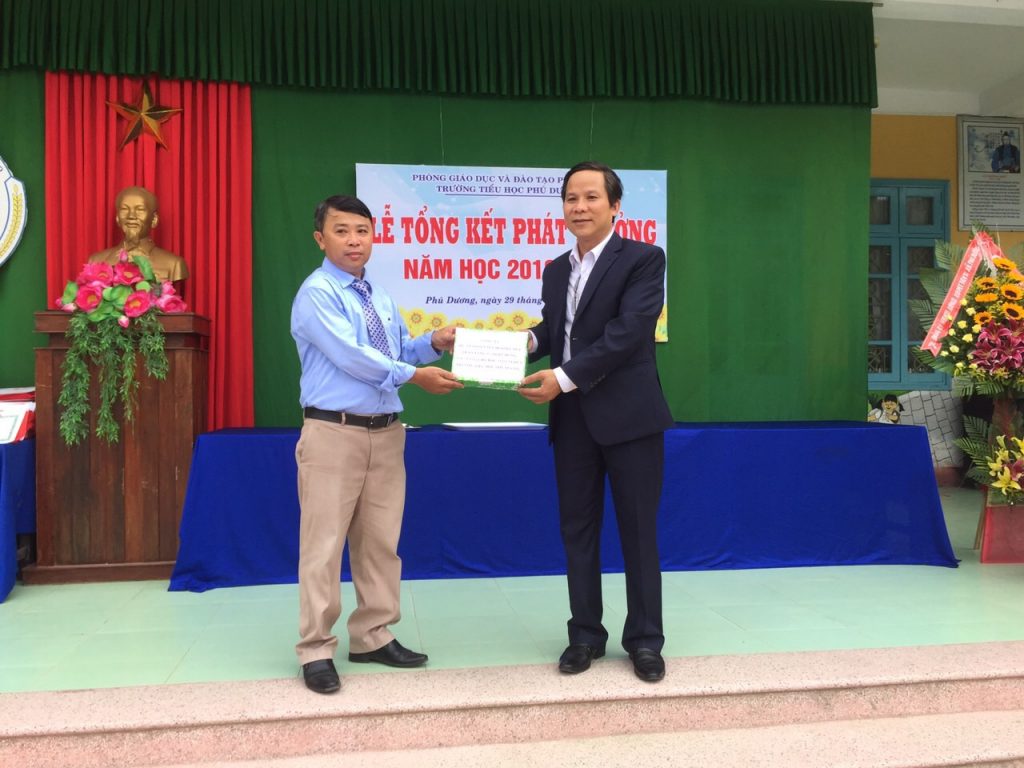 Phu Duong Primary school belongs to Phu Duong ward, Phu Vang district, Thua Thien Hue province is where Kawara My An Onsen Resort project located under the development of My An Tourism Joint Stock Company. The project commenced last 9/2018. Via this project, My An Company wishes to further contribute to the tourism and economic development of Thua Thien Hue province and mid region provinces.