In a series of cooperation events with big brands, the "Sắc thu từ những nàng thơ" ("Fall") event was compared as a soft and fine melody to welcome potential guests from Standard Chartered Bank and Mercedes Andu at The Manor Central Park urban project.
The Fall event held on November 10th was the consecutive program at The Manor Central Park after the Japan Day event which attracted more than 12,000 visitors last September 23rd.
The Fall event was one out of hundreds of cultural and amusement events to be co-organized by Bitexco Group with Embassies of different countries, corporations, foreign partners and big brands, etc for TMCP urban residents in particular and for surrounding people in general.
Mr. Stephen Evans – Bitexco JSC COO at the event.
"Before implementing the project, we spent years and efforts to study and experience the strengths and weakness of different projects in the world and Vietnam to bring the optimization to The Manor Central Park project", shared by Mr. Stephen Evans – COO of the company.
Located next to the 110 ha Chu Van An park with 03 lakes and large green area, The Manor Central Park inherited direct benefits from the park and is planned to be a green urban area with 06 internal sub-parks in combination with internal roads and space to create a convenient connection for the urban area.
At the event, in the romantic autumn atmosphere and The Manor Central Park – a future Hanoi, the story of seasons transfer with emotions of thought, hope and love was reflected through music colorful melodies.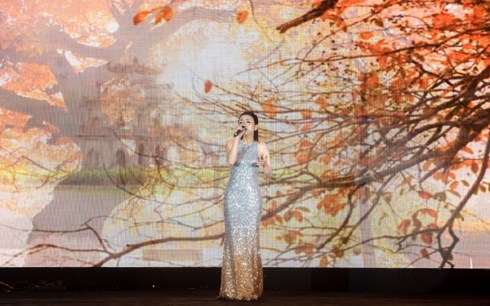 Singer Phuong Thao (The Voice) presented at the event.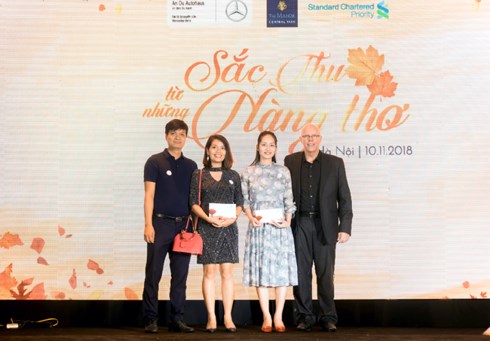 Mr. Stephen Evans – Bitexco JSC COO gave prizes to lucky guests.
The Fall event is not only a special grateful expression, but also opens the connection for guests of the three brands sponsored the event. This is also the special value spent only for The Manor Central Park future residents once they select houses in this project.